The Asahi Kohsan Group's Solution Showroom
The Asahi Kohsan Group has opened a showroom to introduce both the results of its many years of providing solutions for the great diversity of its customers' needs, including cost reduction, the rationalization of production and the transfer of technologies and skills, and to introduce its commitment to the technological revolutions of the future.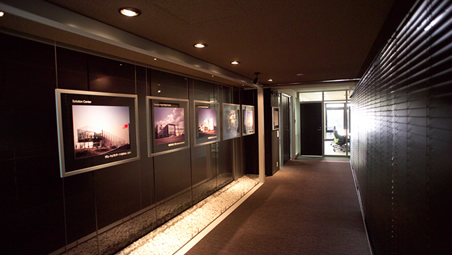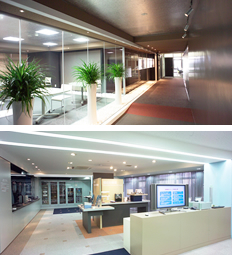 Visual Corner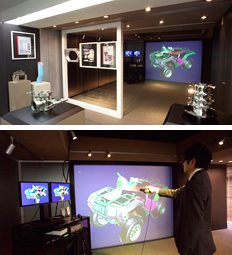 A huge, 135-inch screen allows images using 3D-CAD data to be demonstrated in three-dimensional displays.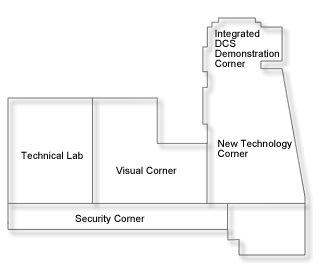 Security Corner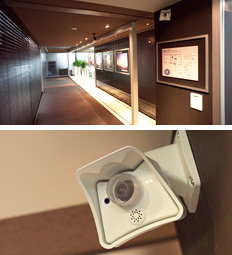 Here you can inspect an entry/exit control system using RFID and IC cards with Internet web cameras for supervision.
Integrated DCS Demonstration Corner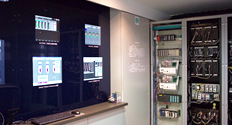 Here we show working systems (DCS and FCS) employing diverse equipment from various manufacturers. This is also where we demonstrate some of our applications using combinations of PLC and SCADA software.
Technical Lab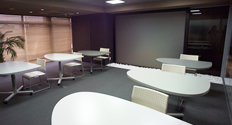 Here we maintain the equipment to validate the latest technologies and to train our own and our customers' staff in DCS, etc.
New Technology Corner


This is where we introduce advanced technologies for next-generation applications, including wireless sensor networks and bio-IT, and our approach to new sectors.